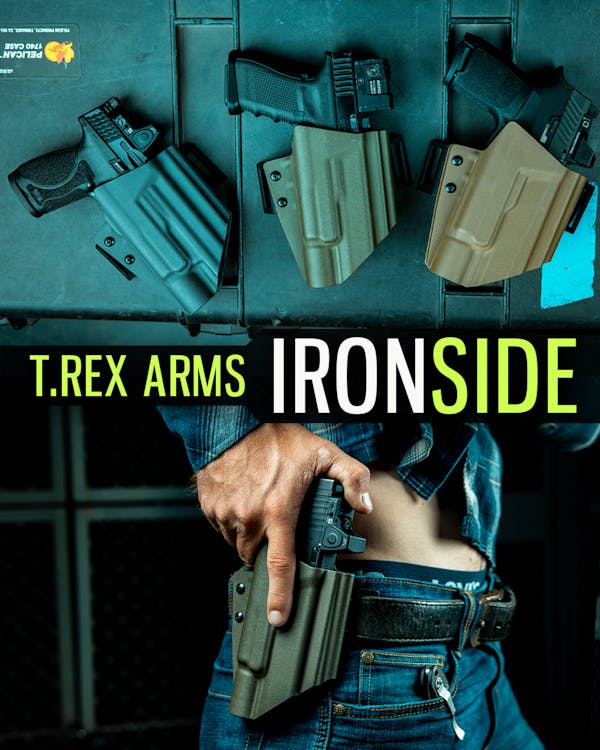 One of our goals here at T.REX is to equip as many Americans as possible—both seasoned and new gun owners alike—to preserve innocent life. We recognize that not every new gun owner is confident enough to carry inside-the-waistband and many simply prefer outside-the-waistband concealment. Maybe you wear jackets year-round, or maybe you just need an affordable holster to start training with.
Introducing the T.REX Ironside. This holster isn't anything revolutionary—it is an outside-the-waistband pancake-style holster, contoured to sit close to your body. Available now in both light-compatible and non-light-compatible models.

To complement the Ironside Holster, we have an entire Ironside Carrier lineup for concealing pistol mags, rifle mags, tourniquets, and handcuffs. They are a slim outside-the-waistband concealment solution that can be attached to each other, allowing you to carry multiple items without taking up a whole lot of belt space.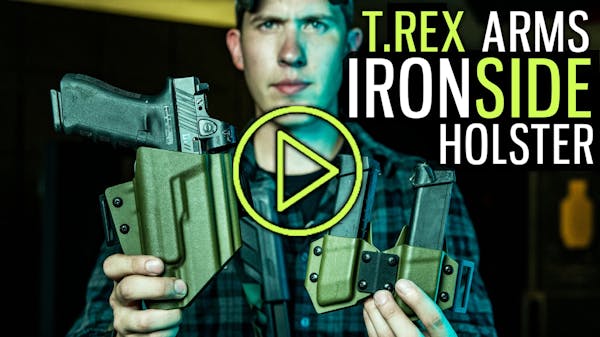 Check out our latest YouTube video for an overview of the Ironside holster and carriers.