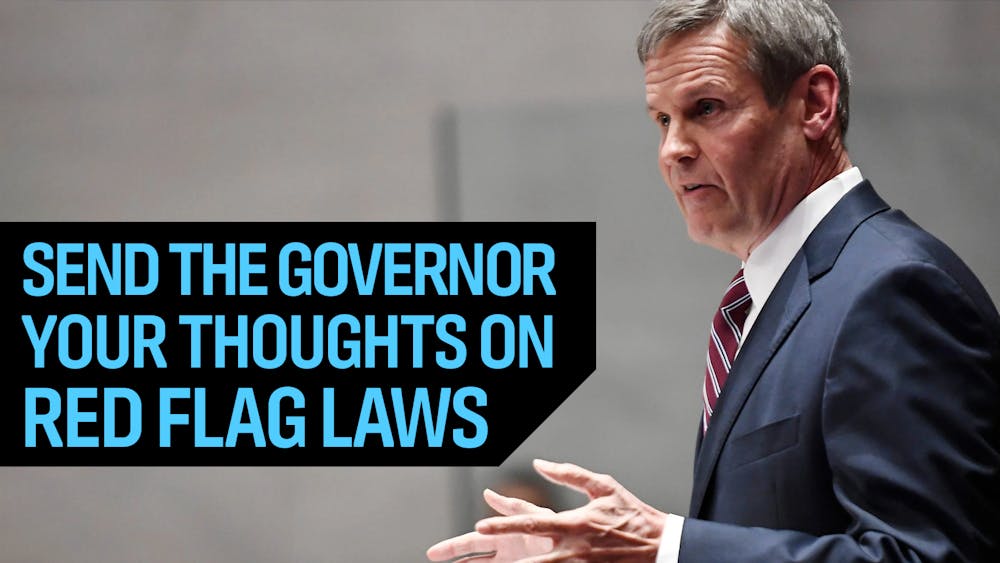 As most of you know, our Tennessee legislature refused to pass any red flag laws or gun control this session, despite incredible political pressure after the Covenant School shooting. You probably also know that they are going to be recalled next month by Governor Bill Lee for a Special Session to reconsider red flag laws.
There is a form on the Internet where you can submit your own comments to the governor's office in preparation for this special session. While we don't know exactly what sort of legal language will be proposed, it will revolve around standard red flag language from other states like Florida, and may discuss mental health issues and other ways of preventing gun violence.
Comments are being read and counted, and since we are only a few weeks away from that August 21st date, now would be a great time to submit some comments of your own. They don't need to be long or complicated, but there are a number of very important points against red flag laws that should be made.
Here are a few examples:
The 2nd, 4th, 5th, and 6th Amendments specially protect American citizens from being disarmed or having their property confiscated without significant legal procedure, and the 14th amendment further states that no state shall deprive any person of life, liberty, or property without due process of law.
Studies show that red flag laws in Connecticut, Indiana, and California (which have had them for the longest) have had no real effect on homicides, suicides, or mass shootings.
Most mass shootings since 2018 have happened in states with Red Flag Laws; the laws did not prevent them.
We already have the tools to confiscate guns from dangerously disturbed individuals; it just requires a high burden of proof and testimony from experts. Lowering the bar for this process opens the door to false positives, tragic mistakes, and malfeasance.
Attaching severe consequences to certain mental health treatments will add a stigma that prevents people from seeking help. How will tighter control and swifter penalties not dissuade people from pursuing treatments?
Creating voluntary lists for red flag enforcement seems like a good idea, but prosecutors or judges can easily use them in less-than-voluntary plea deals, and they are unlikely to catch anyone with truly criminal intent.
Significant political forces are involved in labeling certain mental illnesses, proclivities, and opinions. How can we be sure that these definitions aren't being co-opted or weaponized against innocent people?
We haven't seen the Covenant shooter's manifesto yet, so how can we know if these new policies will adequately address people with the same motives?

And if you are interested in further reading, here are a few good articles: